Tips For Looking Your Suavest Self On A First Date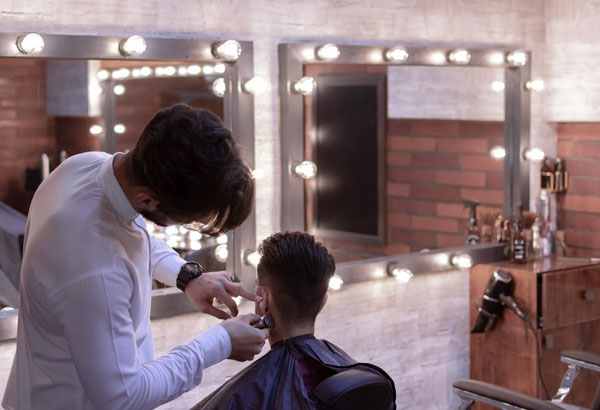 People who look good are happier, say scientists at the University of Texas at Austin, though the reasons seem to differ for men and women.
Study author Daniel Hamermesh says that while women see beauty as an inherently valuable thing, men are more likely to enjoy the extra kicks that come with being handsome - including increased wages.
Of course, one thing the studies often fail to grasp is that every man is an individual, and some men love pampering and styling up before a big date. If you like to dress up to look in the mirror and feel like you are at your very best, the following simple beauty and styling tips can help get you in the zone for that hot date.
Hair On Fleek
If you love changing your hairstyle along with what can be viewed on the Big Four catwalks, you may want to adopt one of the current big sellers.
Research by TheSalonGuy indicates that just a few include the textured spike (with tapered sides and a slightly spiky top), the cropped sweep (the front is long while the sides and back are cropped) and the mop top (the sides and back are tapered with a 3 or 4 guard, while the top length ranges from 3.5-5). Also 'in' are middle parts and messy manes.
If you are an eco-friendly guy, then relying on sustainable hair care products will help reduce your carbon footprint. You can do so by only buying products packaged in recycled materials, reducing the number of spray-on chemicals you apply, and purchasing organic, pesticide-free products. These will be as gentle on your scalp as the environment, so it's a bit of a win-win situation for you and the planet - plus it could win you brownie points with your date.
He's Got The Look
If you're out to impress a date, then donning your most expensive suit and tie may be on your mind. Style, however, is all about getting your look right for the situation and the venue you're going to.
For an outdoor brunch, for instance, a loose sweater and well fitting jeans or chinos can look much sexier than a formal shirt or suit.
Of course, there are ways to make a suit look more casual - by pairing up a jacket, for instance, with a printed shirt, a simply cut pant or a pair of chinos, and a casual high-top sneaker. If you can, wear an Off-White; Virgil is really killing it in the shoe department of late.
Stylish Accessories
Even a simple or casual outfit can be given a touch of magic with the right accessories.
These can range from a cool Hermes belt to a Danube PM or Flap Messenger LV bag. Brand names aren't everything, of course, so long as the cuts and lengths of your bag or backpack are on point.
Even a simple pair of shades can lend your look a bit of welcome glam. GQ reports that some of the coolest sunglasses for men are the Person (a reworking of the Steve McQueen/The Thomas Crown Affair) model; round-framed gold Ray-Bans (as worn by Chris Evans in Knives Out); and exaggerated Cutler and Gross style shades, known as one of the manliest shades about.
If you're excited about a hot date and you'd like to style it up, pay attention to three key areas.
First, your hair should be nicely styled, preferably with sustainable products to show you're a man of the millennium.
Secondly, your outfit should be perfectly fitting to the type of venue you're visiting, and of course, to the time of your date.
Finally, find one or two accessories that will add a welcome touch of glamor to an outfit that can otherwise be fully casual or seriously elegant.
Then all that's left to do is go out and get the girl!