What Can You Learn About a Woman From the Car She Drives?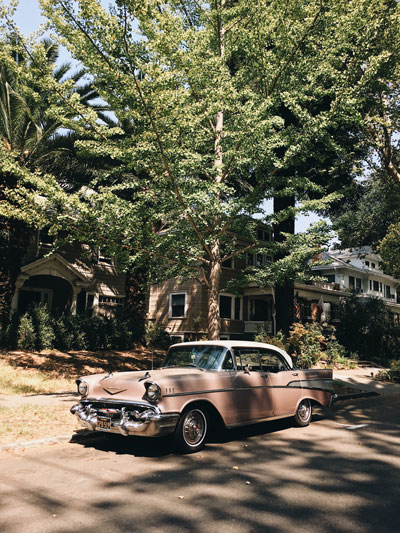 You have seen her driving or getting in or out of her car a few times, and she's smoking hot.
But how do you get to know a little bit more about her before committing to dinner and a movie? Striking up a conversation is the most obvious answer. Or you could look at what she drives - and don't think of it in terms of drag co-efficiency, torque steer, or horsepower.
There's a lot you can learn about a woman from her car. After all, if cars can impact fashion, they can certainly say a lot about the person driving them too.
Small Hatchback
If she drives a small hatchback such as a Volkswagen Golf or a Chevrolet Spark, she's the girl next door (unless you live next door to the Addams Family or in Beverly Hills).
She's either a student or works a job that pays enough to cover her bills and to add a little something to her savings account. She cares about her carbon footprint, fuel efficiency, and her impact on the environment, enjoys avocado on toast, and looks forward to October's pumpkin spice lattes. Hanging out with her girlfriends is important to her. She probably has a Pomeranian dog or a Persian cat.
Can you introduce her to your parents? You better believe it.
Sports Car
A sports car such as a Mazda MX-5 Miata, a Ford Mustang, or a Porsche 911 tells you that she's vivacious, fiery, and a heck of a lot of fun.
If her car's a good-looking coupe that offers great handling, even better. A sporty coupe means she's a go-getter with a good job, appreciates style and speed, and probably knows more about cars than she lets on. She is as likely to be single as to have a boyfriend, but there's a good chance she does not have any children.
In other words, a lady driving a sports car is adventurous and is probably having the time of her life. Before you go get her however, just make sure she's not a rule breaker or the kind that will get you into trouble.
SUV, Luxury Vehicle or Sedan
The woman who drives an SUV, luxury vehicle, or new sedan such as a Honda CRV, Hyundai Tucson, Audi, or BMW has a good job and money to spare. She's happy to let others know she's more than comfortable.
She's married or divorced, with kids (think "soccer mom"). Take note of any stick-figure family stickers on the rear window. Her car also tells you that she's concerned about her safety on the road.
She's probably older than she looks too. According to Hedges & Company, 43% of SUV buyers are aged between 25 and 54. 51% of new sedan buyers are in the same age bracket.
If you're looking for a woman who's single, ready to mingle, and doesn't come with baggage, a husband, or rebellious teenage children, steer clear of SUV, luxury vehicle, and sedan drivers.