Side-Stepping Scammers In the World of Online Dating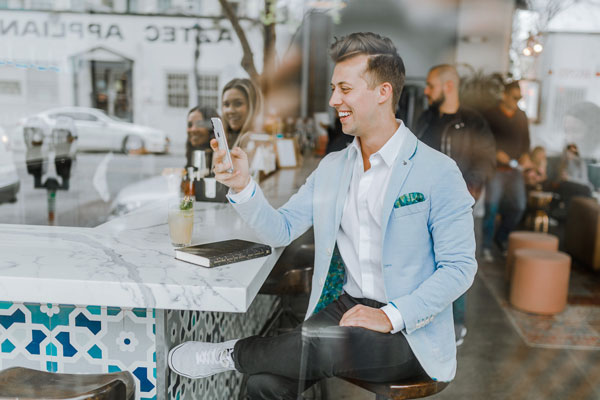 It has been more than twenty years since the launch of online dating sites such as match.com signaled the birth of a multibillion-dollar industry. Today, approximately 30% of American adults attest to making use of an online dating site, according to the Pew Research Center.
Despite countless men finding love on online dating sites, not everyone has had an equally positive experience. Unfortunately, the online dating scene is constantly being marred by an array of scams that can not only result in heartbreak, but also possible financial ruin.
In order to avoid falling victim to such a scam, it is vital to not only know what scams to look out for, but also how to avoid them.
Too Much, Too Soon
Being lavished with attention is a tell-tale sign that a scammer might have set their sights on you.
While it is natural to develop strong feelings for someone in a relatively short space of time, an over-abundance of compliments and words of adoration may point to ulterior motives.
Some swindlers will even fabricate some very intimate details to share with you, making it very clear that they have "never felt comfortable sharing it with anyone else before."
Although a plethora of kind words may be comforting, it is important to always trust your gut. If something seems too good to be true, chances are good that you have fallen prey to a ruthless online dating scammer.
Entire Site Are Created With Malicious Intent
While most people seeking love online know to be on the lookout for individual profiles that may be utilized by scammers, not everyone is aware of the fact that entire websites have been created with malicious intent.
Be very wary of any lesser-known dating sites that seemingly feature only profiles of astonishingly good-looking people. These sites are often designed to obtain personal information to be used for dubious activities.
Even when a dating site is completely legit, it is important to make sure that the device you are accessing it from is secure. Just as businesses lose up to $400 billion a year due to bad security, individuals can also fall victim to hacking and phishing. In order to avoid falling prey to data breaches, steer clear of any suspicious sites, and scan your devices regularly for viruses and malware.
Get to Know the Lies Scammers Tell
Dating site scammers are known to be expert liars. Although there is no limit to the tall tales they will come up with, there are a number of fabrications that are commonly used.
Scammers frequently say they work outside of the country, often in the medical or military field. If their objective is to extort money from you, they might ask for money to pay for travel expenses, pay for urgent medical care for a family member, or to pay legal fees pertaining to a divorce/new start away from an ex.
Be extra cautious if someone asks for money to be wired or to be given in the form of a gift card, as these transactions are very hard to trace.
Finding love is something most men yearn for. As long as every precaution is taken to avoid being scammed, online dating may just hold the key for you.